Orono Concrete Contractor
Has the harsh Minnesota weather found your home or business' steps, sidewalk or driveway in need of repair? Are you looking to beautify your home with new concrete steps? Or, do you require a completely new concrete construction project for your business? Then it is likely you have already begun your search for a concrete contractor you can trust. You have come to the right place. Wohlwend Concrete is the trusted concrete contractor for Orono and the surrounding areas and can provide you with superior concrete construction at a competitive price.
Since 1985, Wohlwend Concrete has provided local area customers with high-quality concrete work. Should your needs be concrete steps, sidewalks, driveways, walls, patios, walkways, floors or more, we stand behind our decades of providing quality concrete. No project is too big or too small for our concrete contractor! We've done everything from basic driveways and sidewalks to the most intensive commercial concrete construction projects.
A master concrete contractor, Wohlwend knows concrete. We offer a variety of concrete construction services to meet your unique needs, including: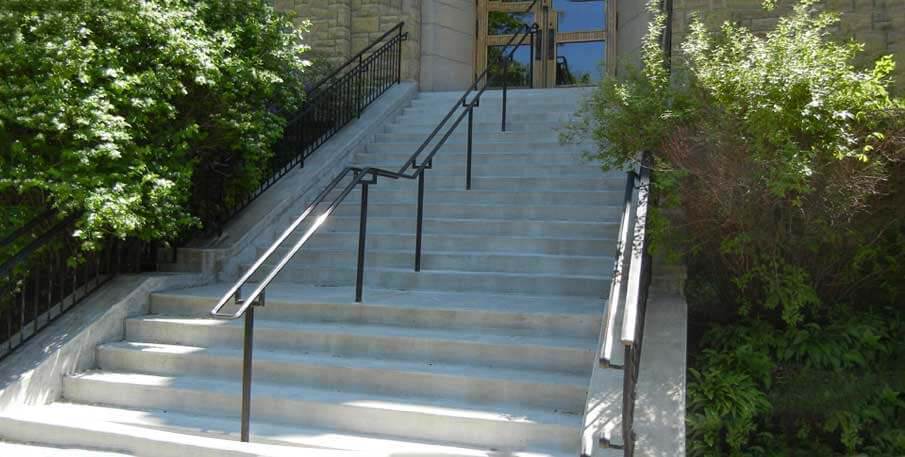 Steps
Curbs
Sidewalks
Retaining walls
Pool walls
Patios
Driveways
Floors
Footings
And more
And these are just some of the services our experienced concrete contractor can provide. Contact us today to learn more about these and all of the many services we can provide.
We are Your Concrete Contractor
At Wohlwend Concrete we love all that concrete construction has to offer homes and businesses. For example, did you know that concrete driveway or sidewalk, if maintained properly, could last over 20 years? Blacktop needs to be replaced every 10 years as it is more susceptible to the elements. Not only is concrete superior in terms of longevity, but it looks great too!
We know concrete! Driveways, sidewalks, patios, curbs, pool decks, and much, much more. Just take a look at some of our qualifications:
Decades of experience
Locally owned in the Twin Cities
Fast turnaround without sacrificing quality
Fantastic attention to detail
We take a lot of pride in the work that we do and in the way that we treat our customers. Your approval is our top priority, which is why our concrete contractor utilizes proven concrete construction practices to make sure the job we do is not only up to code but is nothing less than the most excellent quality.
In addition to knowing the cost of your concrete construction project ahead of time, you will be kept updated throughout the entire process. We will let you know all the things that need to be completed to make sure the job is done properly.
Contact Our Concrete Contractor
Are you interested in learning more about our concrete contractor for you Orono home or business? Give Wohlwend Concrete a call now at (651) 426-2610 or complete our online form for a Free Quote.